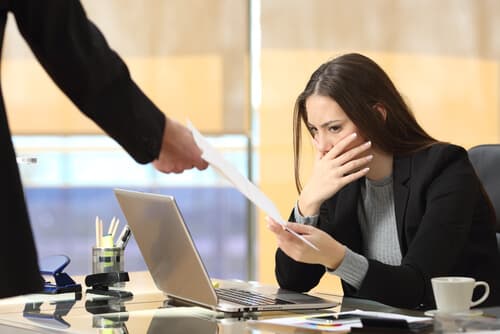 Injured workers often fear filing a claim for PA Workers' Compensation because they are afraid that they will lose their job. An injured worker cannot be fired simply because they filed a Workers' Compensation claim. If you are fired for only filing a Workers' Compensation claim, it is unlawful. See our blog "Can my employer fire me in Retaliation For Reporting a Work Injury?".
The Employer can on the other hand terminate an employee for other reasons while they have an open workers' compensation claim. Some  common examples are that the employee is working light or modified duty or even full duty and the employee violates a company policy such as: attendance/tardiness; production or sales exceptions; even arguing with a supervisor; or the company may be laying-off employee's including the injured worker due to lack of work. These situations all affect the injured employee's Pa Worker's Compensation benefits differently. The details about the injured worker's termination are very important and in some cases may still allow for them to reinstate or re-start collecting Workers' Compensation wage loss benefits. However, these situations are dependent on very specific facts surrounding the termination and the injured worker's medical restrictions which are different for each injured worker. The situation should be discussed with an attorney to evaluate the circumstances around the termination and the Workers' Compensation claim status in order for the injured worker to understand their rights.
If you were fired while on Pennsylvania Workers' Compensation and you have questions, contact the legal team at Calhoon and Kaminsky P.C. We will provide you a free case evaluation and answer all your questions to give you peace of mind.